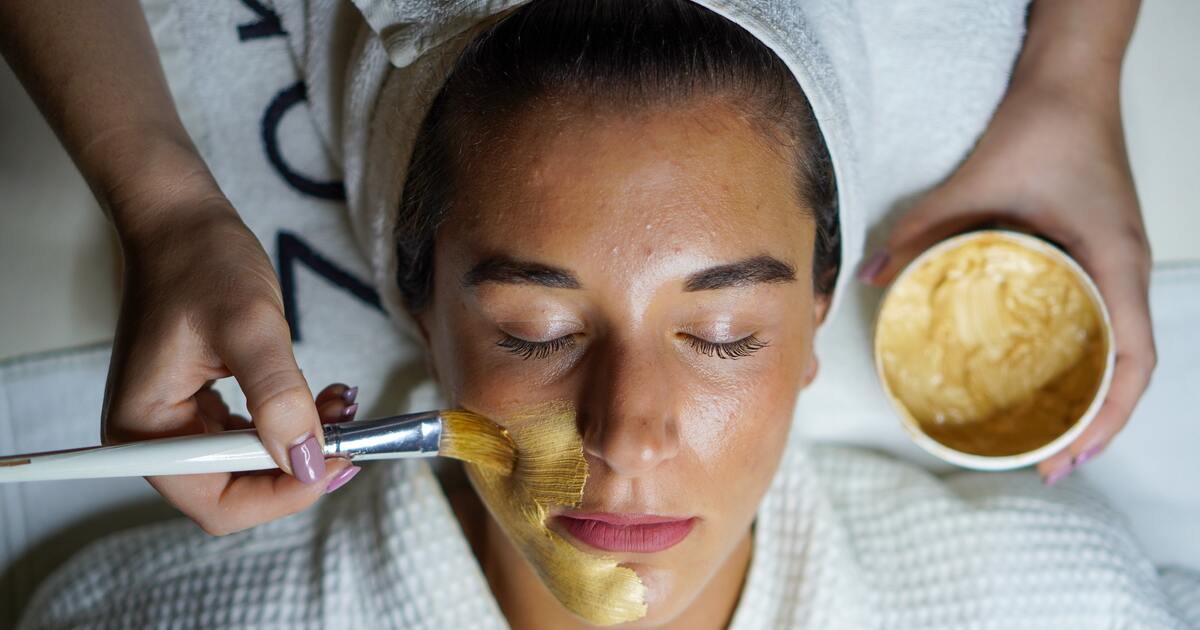 Daily life can be exhausting, overwhelming and leave us with little time to take care of ourselves. Treating yourself to a trip to a spa, a relaxing facial, or a chic new haircut or dye job may be just what you need to help you relax and feel refreshed. Just be sure to keep animal testing out of your self-care day. . These 11 salons and spas across the country make veganism a priority, as well as sustainable and natural products. So sit back, relax and light up.
Osea Malibu
1 Osea Skincare Studio (Venice, CA)
Located on famous and trendy Abbot Kinney Blvd., you can feel your body relax as you step into this lush, minimalist skincare studio. All of its sustainably harvested seaweed products are vegan and eco-friendly (this hyaluronic sea serum is a game-changer!) and it offers services like Cranial Wave and Deep Sea Age Defying facials that will leave your skin glowing, hydrated and brightened. Sit back and relax as their experienced specialists provide the ultimate skin refresh.
Visit them here
Virtue Fair
2 Virtue Lounge (Columbus, OH)
With an unwavering commitment to using products that are 100% vegan, free of animal testing, and free of sulfates and parabens, this women-owned business also seeks to offer all the services of a modern, cutting-edge salon. from color treatments to blowouts. Whether you're looking to completely change your locks with a full dye job, a bleach touch-up, or a highlight balayage, they've got you covered.
Visit them here
Knick Salon and Spa
3 Knick Salon and Spa (Milwaukee, Wis.)
Yes, even in Wisconsin you can find an all-vegan spa! From rejuvenating massages to healing facials and luxurious manicure services, this company hopes to make these wellness services accessible and routine for customers. Don't miss their CBD facial which uses Hi-Bio full spectrum hemp oil with cannabinoids claiming to make your skin look 10 years younger.
Visit them here
Green Living Room
4 Vertè Salon (San Diego, CA)
With a tagline like "creating lasting beauty while celebrating individuality," we knew we'd be a fan. This bright, plant-covered, welcoming venue is known to be vegan (and even has a vegan hair artist on staff!). The eco-friendly space also uses specially designed showerheads that reduce water and energy consumption by up to 65%.
Visit them here
@orlycolorlabs/Instagram
5 Orly Color Labs (Los Angeles, CA)
This nail salon is a permanent location for the famous nail polish and nail care brand Orly. All of the brand's products are completely vegan and cruelty-free. At the salon, clients can have custom colors mixed together to create a totally unique look. With rotating pop-up artists and opportunities to get fun in-person looks with custom colors, this shop is a must visit.
Visit them here
Nola Bio Spa
6 Nola Organic Spa (New Orleans, LA)
This vegan day spa in New Orleans offers a calm and peaceful respite from the busy city. Start your stay with a pedicure before moving on to a Glow, Refresh, Hydrating or Dextofiying facial. Bring your partner for a couples massage or treat yourself to a zen hot stone massage for the ultimate self-care Sunday.
Find them here
seven Salon Liberated (Los Angeles, CA)
This LA salon is fully stocked with certified vegan, cruelty-free, and sustainably packaged products. But the eco-friendly mission doesn't stop there, the design of the living room focuses on upcycled, used and refurbished furniture and décor to keep this sustainable ethos in mind. At this glittering city salon, you can transform your hair color and look with some of the most eco-friendly brands on the market.
Find them here
8 Paint Nail Bar (Miami, FL)
Comfort is the name of the game at this luxury smoke-free nail salon. Paint Nail Bar guarantees that all of its paint lacquers are completely vegan and formaldehyde-free. Stop in for a pedicure and expect soothing and smoothing sugar scrubs, foot massages and ultra-hygienic ceramic pedicure basins.
Find them here
@bloomingmoonspa/Instagram
9 Blooming Moon (Portland, OR)
Blooming Moon Wellness Spa, located in scenic vegan Portland, offers vegan alternatives, cruelty-free product lines, and individualized approaches to spa treatments such as facials, massages, and body treatments. The beautiful, charming and relaxing space only adds more to the benefits of this high quality spa.
Find them here
ten Vinyl beauty bar (Austin, TX)
Expect rockstar treatment at this cutting-edge vegan music lounge in the Lone Star State. From hair treatments to manicures and pedicures, to waxing and tinting services, Vinyl Beauty Bar offers the full course of self-care procedures. Vegan, organic, biodynamic, and gluten-free produce take center stage on the menu of services at this Texas hotspot.
Find them here
11 Meleesa The Salon (Huntington Beach, CA)
Sustainability is the name of the game at this SoCal beach lounge. Donating hair clippings to clean up oil spills, recycling and reusing hair sheets and color tubes, diverting hair dye from drain pipes, and using exclusively vegan products are just a few of the ways in which Eco-friendly practices are incorporated into the routines of this salon.
Find them here
For more vegan personal care, read:
The 8 Best Vegan Moisturizing Skincare Products
7 Inflammation-Reducing Vegan Food Groups
Our favorite 3-ingredient avocado face mask
JUST LAUNCHED!
Vote for the 2022 awards for the best vegan ice cream in the United States.
VOTE HERE
JUST LAUNCHED!
Vote for the 2022 awards for the best vegan ice cream in the United States.
VOTE HERE